The Equity Ombudsperson provides confidential assistance with the development of workplace policies and the resolution of harassment and discrimination concerns.
---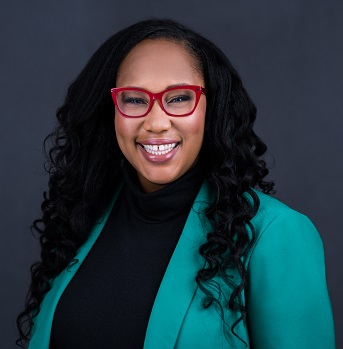 The Law Society of Alberta established the Office of the Equity Ombudsperson to provide confidential advice, information and assistance to lawyers, articling students and support staff working in the legal profession on issues of discrimination or harassment by lawyers. Our Equity Ombudsperson is Susannah Alleyne.
The goal of the Equity Ombudsperson is to educate people working in law firms about discrimination and harassment in the workplace and to assist in resolving related problems. Talking to the Equity Ombudsperson does not eliminate other options such as filing a formal complaint with the Law Society or the Human Rights Commission or undertaking a civil action.
The Equity Ombudsperson serves law firms and individuals working in the legal profession by:
establishing workplace policies regarding harassment, parental leave, and alternative work schedules,
providing educational seminars about discrimination and harassment,
talking confidentially about particular problems,
discussing complaints and addressing issues,
developing an understanding of the firm's obligations, potential liability and options, and
finding information on other resources, such as counseling.
Complaints of Discrimination or Harassment
If you, as a lawyer, student or law firm staff member, believe that another lawyer or articling student may have crossed a boundary related to discrimination or harassment, we urge you to contact our Equity Ombudsperson as an initial step. Visit Complaints about Discrimination and Harassment in the Profession for more information on the reporting process.
Articling Placement Program
The Articling Placement Program is now available to assist articling students who are in untenable or unsafe articles due to harassment or discrimination with exiting their current position and finding replacement articles.
An articling student or anyone seeking information about the program can contact the Law Society's Equity Ombudsperson for an initial, confidential conversation to discuss their experience of harassment or discrimination.
During these confidential conversations, the articling student can ask questions, discuss their concerns and gather information on possible next steps. It is an opportunity for the articling student to understand the resources and supports that are available to them, as well as assess their options. Visit our webpage and FAQ to find out more about the program.
Contact
Phone: 587.391.6596
Certificates and Training
Our Equity Ombudsperson, Susannah Alleyne, has considerable training and experience which make her a well-informed resource for lawyers, articling students and support staff including:
| | |
| --- | --- |
| Certificates | Workshop Training |
| Equity SequenceTM Certificate – Tidal Equality | Intergenerational Trauma |
| Mediation of Family & Divorce Conflicts Certificate – LESA | Trauma-Informed Lawyering |
| Brain Story Certification – Palix Foundation Alberta Family Wellness Initiative | Unconscious Bias |
| First Responder to Sexual Assault and Abuse – Association of Alberta Sexual Assault Services | Anti-Racism |
| Mental Health First Aid – Mental Health Commission of Canada & Mental Health First Aid Canada | Policing in Diverse Communities |
| Anti-Racism Strategies for the Workplace, UBC Extended Learning | Microsoft Inclusion Journey Courses |