Indigenous Cultural Competency Education
Indigenous Cultural Competency Education
---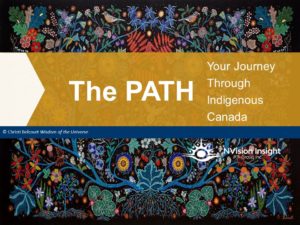 Beginning on Wednesday, April 21, 2021, Alberta lawyers can begin taking the Indigenous Cultural Competency Education called The Path (Law Society of Alberta) – Your Journey Through Indigenous Canada. This course has five modules and takes approximately five hours to complete. Alberta lawyers can do the course all at once or in stages. All active Alberta lawyers have 18 months to complete The Path (Law Society of Alberta) or certify eligibility for an exemption. All Alberta lawyers who were active when the requirement was introduced have until Thursday, Oct. 20, 2022, to complete the course or certify eligibility for an exemption. You can confirm your deadline in the Lawyer Portal under Mandatory Education.
Inactive lawyers can choose to take The Path (Law Society of Alberta) through the Law Society at no additional cost. Those who complete the program while inactive will meet the requirements of the education upon reinstating to active status.
This mandatory educational requirement was approved at the October 1, 2020 Bencher meeting. Specifics about how to register for The Path (Law Society of Alberta), program details and background information are outlined below.
Read this How-To-Guide for instructions on registration and beginning the course. There are important steps included to help you receive your certificate of completion and ensure your course completion is logged in the Lawyer Portal.
General Information About the Course
The Path (Law Society of Alberta) is an educational course developed by Indigenous consulting firm, NVision Insight Group, Inc., based in Ottawa, Ontario. The course was designed to help Canadians increase their Indigenous cultural understanding in a Canadian context. Topics include:
the cultural and historical differences between First Nations, Inuit, and Métis;
the evolution of the relationship between Canada and Indigenous people from pre-contact to yesterday's headlines;
stories of social and economic success, reconciliation and resilience;
understanding intercultural communication in the workplace;
and much more.
The Law Society's Indigenous Initiatives Counsel worked with NVision to create additional, Alberta-specific content to enhance the course for Alberta lawyers. The Law Society's Indigenous Advisory Committee, as well as other Alberta Indigenous law experts, were consulted in the development of this content.
The course includes Inuit, First Nations and Métis stories from coast to coast to coast. All course content has been vetted by First Nations, Inuit and Métis advisors and an Indigenous lawyer. The course addresses various Truth and Reconciliation Commission's (TRC) Calls to Action, in particular, #27 which calls upon Canadian law societies to ensure all lawyers have received appropriate cultural competency training, "which includes the history and legacy of residential schools, the United Nations Declaration on the Rights of Indigenous Peoples, Treaties and Aboriginal rights, Indigenous law, and Aboriginal – Crown relations. This will require skills-based training in intercultural competency, conflict resolution, human rights, and anti-racism."
The Path (National) is well-regarded across Canada and has the endorsement of the Canadian Bar Association (CBA).
The Path (National) was vetted by Indigenous lawyers and by our Indigenous Advisory Committee. Within the Law Society, it was also vetted by the Lawyer Competence Committee, and the Law Society's Indigenous Initiatives Counsel. As with all programming that we either purchase or develop in-house, we consider the resource implications and whether the work is in accordance with our strategic goals.
Taking The Path (Law Society of Alberta)
Approval of Mandatory Education