Indigenous Initiatives Counsel
Indigenous Initiatives Counsel
---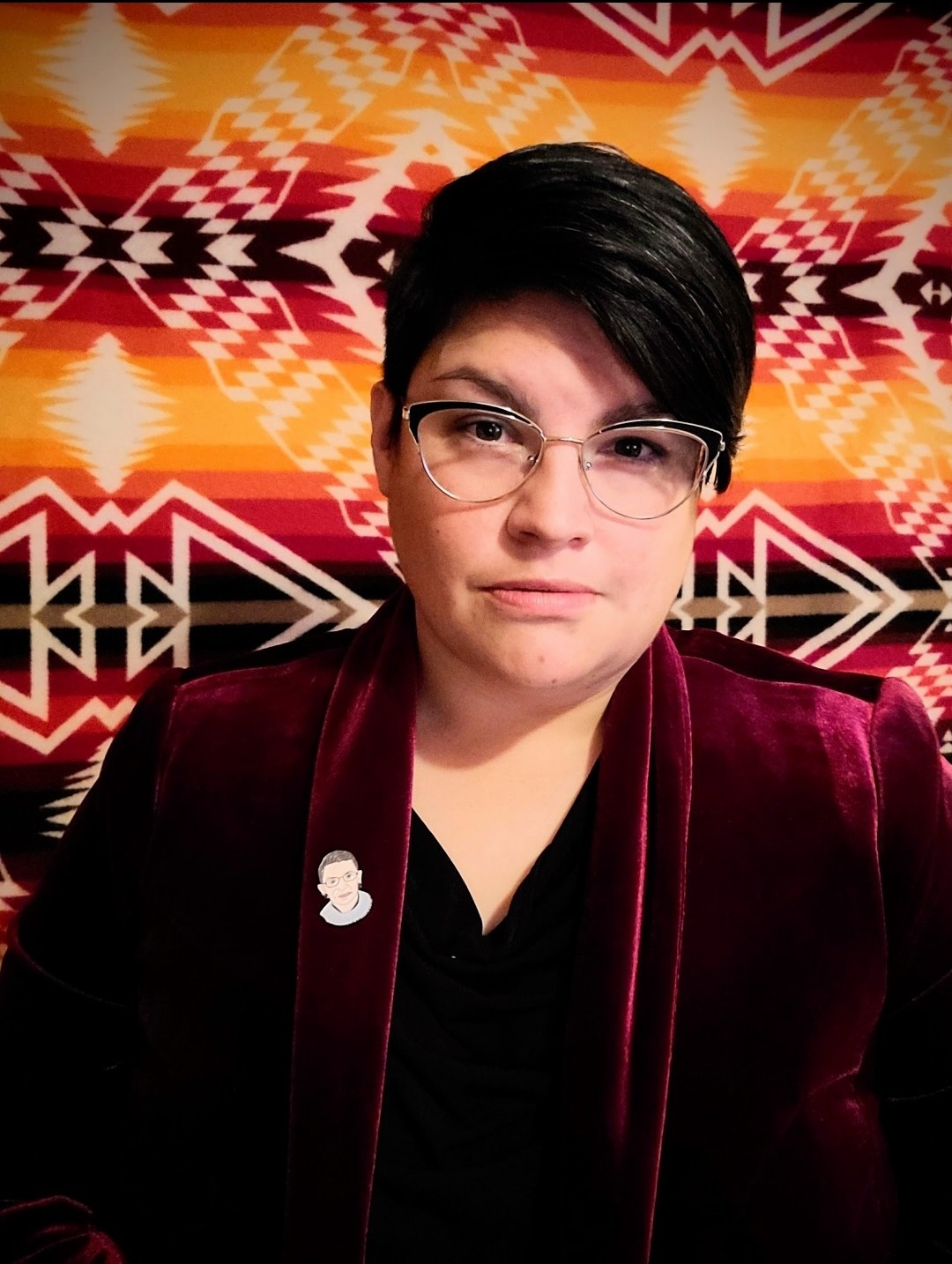 Jessica Buffalo is our Indigenous Initiatives Counsel. Jessica will assist in guiding our work as we continue down the path of making lasting and meaningful change around Indigenous initiatives in Alberta's legal community.
Jessica joins the Education team and will assist the Law Society in continuing to advance the process of reconciliation within the justice system and the legal profession, provide supports for Indigenous lawyers and students, and advance cultural competency development for all lawyers and within the Law Society organization.
Jessica will work closely with the Law Society's Indigenous Advisory Committee, members of the Education team and others at the Law Society, as well as collaborate with key justice system stakeholders to advance work on Indigenous initiatives affecting the Alberta legal community and the public. She will advance the groundwork provided through the requirement for all Alberta lawyers to complete The Path: Your Journey Through Indigenous Canada (Law Society of Alberta), provide training for the profession in areas such as cultural competence and generally advise the Law Society on issues relating to Indigenous peoples in Alberta.
Jessica is a member of the Samson Cree Nation and grew up in both Edmonton, Alberta and Nanaimo, British Columbia. She received her Juris Doctor from the Allard School of Law at the University of British Columbia in 2016 and was called to the Alberta bar in 2017.
Most recently, Jessica held the role of Staff Lawyer/Duty Counsel at Legal Aid Alberta. Through this role she acted as dedicated Duty Counsel for the Calgary Indigenous Court and the Tsuut'ina Court of Justice. She also appeared regularly as Duty Counsel in Youth Justice Court, Domestic Court, bail hearings and in circuit court points. She was an active member of the Reconciliation and Access to Justice Circle, was involved in the Indigenous Action Plan and helped to develop internal cultural competency training for Legal Aid Alberta staff.
Outside of her most recent role, Jessica is a member of the Gladue Report Committee, the Safety for Indigenous Women in Urban Settings Committee, the Sawoo Mohkaak Tsi Ma Taas (before being judged) Indigenous Advisory Committee and is a founding member of the Indigenous Lawyers Forum.
Jessica also brings experience working as a criminal defence and civil litigation lawyer and conducting legal clinics through Calgary Legal Guidance's Homeless Outreach Program. She is a frequent speaker at conferences across Canada, speaking about the Calgary Indigenous Court, restorative justice and the overrepresentation of Indigenous people in the Canadian justice system. Jessica has worked in the Calgary Indigenous Court since its inception and has taken a leadership role in striving to make continuous improvements to the Calgary Indigenous Court and restorative justice programs in Alberta generally.
Jessica has also been involved in developing and delivering education to the legal profession and the judiciary in Alberta on topics relating to cultural competency, the Calgary Indigenous Court, Gladue Report writing, restorative justice and access to justice. She has delivered "Know Your Rights" presentations in Indigenous communities across the province and has conducted free legal clinics through the Aboriginal Friendship Centre.
For Jessica, the opportunity to support reconciliation efforts through her role is a welcome challenge.
"Embarking on a path to meaningful reconciliation is no easy task, but I am eager and excited to delve into this important and extremely relevant work," says Jessica. "This is an opportunity to not only assist the profession, but the community at large."
Lawyers who want to consult with Jessica about questions or ideas relating to Indigenous initiatives or reconciliation may contact her here.