Law Society of Alberta and ALIA Vendor Form
Law Society of Alberta and ALIA Vendor Form
---
Please complete and submit the form below to ensure that you are set up as a vendor for the Law Society and ALIA's direct payment system.
For details regarding your account information, please review this example cheque for reference.
After you have completed your submission, you will receive an email confirming the receipt of your form by our team.
P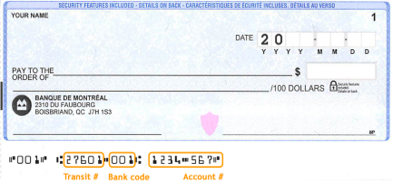 lease note: The information collected via this form will only be stored in our secure accounting software. No copies of your form will be stored in email or online after entry.
A member of our Accounting team will contact you to verify this information shortly after your submission.
If you require any assistance or have any questions, please contact Accounting.