Letter from Assist: Trends in Assist Usage During the Pandemic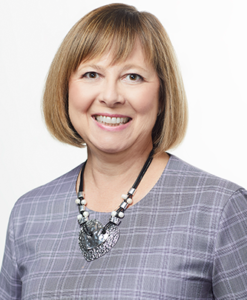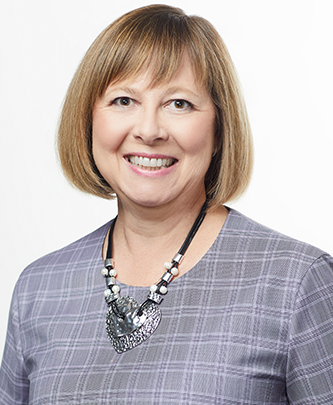 While we are all experiencing the pandemic and societal lockdowns at the same time, our experiences are not the same. Individual circumstances have caused large variations in individual stress and distress levels. What can we learn about how Alberta lawyers and students are managing?
Alberta Lawyers' Assistance Society (Assist) provides four free professional counselling sessions to Alberta lawyers, articling students, law students and eligible dependents per person per issue per year, as well as peer support, community and education and awareness activities.
Trends in usage of Assist's professional counselling sheds some light on how Alberta lawyers are experiencing COVID-19.
Somewhat surprisingly, usage of Assist's professional counselling decreased slightly during 2020. 2019 was the heaviest usage year in Assist's history; Assist provided counselling for 1027 individual cases. However, two factors may explain the dip in usage in 2020 (977 cases):
In accordance with the lockdown measures announced in March, psychologists were prohibited from conducting in-person counselling. This may have been a barrier for individuals who were new to counselling. While registered psychologists are now permitted to meet with clients in-person, both parties must wear facemasks, so many clients prefer using online platforms where both client and psychologist can see each other's whole faces.
The pattern of decreased usage during a period of great stress supports Maslow's Hierarchy of Needs. This theory posits that individuals attend to basic human needs like food, shelter, safety, and security during crises. It is only when basic needs are fully met, including safety from a contagious virus, that individuals can address their higher needs, including psychological needs and self-fulfillment needs. As the province began reopening in May and June, there was a surge in counselling services usage. Both months set records for the number of counselling hours used.
Trends
While more than 95 per cent of program users identified psychological issues (anxiety, depression or stress), 30 per cent also identified COVID-19 stress as the primary or secondary reason for seeking counselling.
Dr. Brian Forbes, the head of Assist's psychological services provider, believes that COVID-19 acted as an amplifier for existing issues. For example, if a lawyer was having workplace conflict, the pandemic intensified that conflict, and if a couple were having marital issues, being locked down together similarly amplified those issues.
Almost 60 per cent of new cases featured work problems. According to Dr. Forbes, lawyers and students faced uncertainty due to the pandemic and the shutdown, lawyers struggled with the expectation that they could continue to reach pre-pandemic billable hours quotas while working from home, and other lawyers lost their livelihoods while the courts were closed. A smaller number of lawyers indicated that they were getting more done while working from home.
Assist saw a dramatic increase in lawyers and students seeking assistance with addictions: 13 per cent of new cases involved substance use issues, up from 4 per cent in both 2018 and 2019.
Gender
Slightly more women continue to use Assist's counselling services than men generally. There was a large spike in usage by women during February through July of 2020, when almost three-quarters of new lawyer cases were women.
Surveys reported in the media noted the disproportionate child and home care burden women carried during the lockdowns and that many more women lost or had to abandon employment. It is possible that these phenomena caused the dramatic increase in women lawyers seeking counselling support.
This pattern continues into 2021, with just under 70 per cent of new cases being from women.
Practice Sectors
There were some unusual variations within practice sectors that may be effects of the pandemic and lockdown.
As has been the case for many years, the dominant primary practice area for individuals seeking counselling through Assist for the first time is litigation (26%). However, during Q2 and Q3, only 12.5 per cent of new cases were litigators, respectively, roughly aligning with the initial court closures. What does this mean for litigators? Was litigation less stressful when court time was more difficult to access?
New cases for criminal defence lawyers spiked in Q2, with criminal defence lawyers representing 19 per cent of new cases, as opposed to 10 per cent in Q1. Assist heard from criminal defence lawyers that their ability to earn a living was impaired when courts were not sitting, especially when Legal Aid files constituted a large part of their practices.
Usage by corporate commercial lawyers increased steadily over the four quarters (Q1: 6% Q2:10% Q3: 16% Q4: 20%), suggesting increasing stress and distress in this cohort.
Usage by lawyers with general practices saw swings between 14 and 20 per cent during 2020 but rose to 27 per cent in Q1 of 2021. Assist is monitoring this trend to determine if this practice sector needs additional resources (e.g., peer support and programs).
Practice Demographics
Associates continued to be the largest category of new counselling cases at 32 per cent, followed by articling students (13%) and partners (12%). Remaining categories include sole practitioners (3%), in-house lawyers (6%) and government lawyers (8%).
Law students account for 23 per cent of new cases, but this statistic can be deceptive as this metric relates to new cases. Given that law students are in law school for only three years, they disproportionately skew this metric as they are less likely to be returning cases.
Lawyers from all practice sizes accessed Assist's services. One-third of all new cases were from lawyers at firms greater than 40 lawyers, and one-quarter were from firms with between 11 and 40 lawyers. Just over one-third were from firms with 2 to 10 lawyers, and 8 per cent were sole practitioners.
The distribution between usage by Edmonton and Calgary was roughly consistent with Law Society population data for 2020; however, usage by lawyers in other parts of the province lags population. This trend continued through 2020, notwithstanding the fact that almost all counselling appointments were conducted by telephone or online platform since March of 2020.
Lawyers in all practice areas and settings continue to access help through Assist. COVID-19 is still wreaking havoc in our profession, even though vaccines are providing a light at the end of the tunnel. If you are experiencing stress or distress, help is available.
If you are in crisis, please call our 24/7 counselling line (1-877-498-6898 and press 0 to be connected with one of our counsellors). You can book an appointment by calling that same number during business hours (Monday to Friday, 8 a.m. to 4 p.m.).
Assist also provides peer support to lawyers and students. Please visit our website or call us at 1-877-537-5508.
Stay well,
Loraine Champion
Executive Director, Assist