Pozner on Cross-Examination: Advanced Techniques Using the Chapter Method
Date: November 29, 2022
Location: Calgary, AB, or Live Stream (MT)
Address: Petroleum Club, 319 5 Ave SW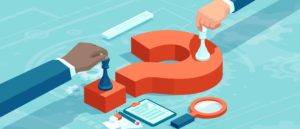 One cross-examination can be the difference between winning and losing at trial. Acclaimed cross-examination specialist Larry Pozner is back to equip you with the advanced techniques you need for successful cross-examinations. Pozner will share the signature approach that has made his bestselling book, Cross-Examination: Science and Techniques, a "go-to" resource on cross for advocates.
Larry's entertaining and practical program provides you with powerful sample "chapters" and scripts that you can tailor to your own facts to conduct strong cross-examinations. He will also teach you how to derail your opponent and impeach the key witness – even the most evasive or talkative one – in just a matter of minutes.
Using realistic examples and step-by-step instructions, Pozner offers effective cross examination tips and strategies that you can implement immediately in your practice. Whether you are a seasoned litigator or a recent call, a day with Larry Pozner will help you improve your cross-examination preparation and results.
Topics Include:
How to train witnesses to say yes
Constructive vs. destructive cross
Effective impeachment techniques
Preparing helpful witness and topic charts
Controlling evasive witnesses
Handling "I Don't Know" and "I Don't Remember"
Program Pricing:
TAS Member: Discounted: $299.25 + Tax | Regular: $399.00 + Tax
Non-member: Discounted: $449.25 + Tax | Regular: $599.00 + Tax
Register to attend in-person at the Petroleum Club or to watch the live stream online. Lunch is included for in-person attendees.
< Previous Event
Next Event >