A2J Week 2022: Taking Action, Making a Difference: Recent Developments in Access to Justice for Indigenous Peoples
Date: October 26, 2022
Location: Online Event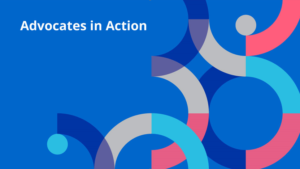 On Oct. 26, 2022, 3 – 4:30 p.m. (ET), The Advocates' Society, the Indigenous Bar Association, and the Law Society of Ontario are hosting a free online program to launch the First Supplement. The program, Taking Action, Making a Difference: Recent Developments in Access to Justice for Indigenous Peoples, features a panel of leading Indigenous lawyers discussing how to better serve Indigenous clients and what to be mindful of when participating in legal proceedings involving Indigenous parties or witnesses.
Speakers:
Dianne Corbiere, IPC, H.B.S.W., LL.B (Moderator)
Jocelyn W. Formsma, HBSocSci, JD
Kathleen N. Lickers, LSM, IPC
Candice S. Metallic, B.A., LL.B, IPC, LSM
Scott Robertson, LL.B., B.Ed., Certified Specialist in Indigenous Legal Issues
Register today and gain a greater understanding about how you can fulfil your duty to learn, and to act, and how to be courageous in breaking down barriers to access to justice and advancing reconciliation in the justice system.
This program is part of Access to Justice Week 2022, taking place from Oct. 24 to 28, 2022. For more information about Access to Justice Week, click here.
< Previous Event
Next Event >