Changes to Payment Options Coming February 1, 2020
Following on the decision in 2018 to remove cheques as a form of payment starting in 2020, the Law Society and ALIA will also be eliminating the option to use credit cards as a form of payment. Starting February 1, 2020, The Law Society and ALIA will no longer accept payment by cheque or credit card. Payments can be made via online banking or electronic funds transfer (EFT).
Helping hold fees flat
The Law Society has continued to hold fees flat over the past three years, despite increases in costs and inflation. However, slowing the increase of fees going forward will require more decisive action. With this in mind, the Audit and Finance Committee, the Benchers and the ALIA Board looked at the escalating costs of credit card transactions.
The cost to administer credit card transactions for 2019 was more than $750,000 – and that cost is borne by every Alberta lawyer, whether they use credit cards or not. This works out to more than $100 per lawyer, combining the ALIA levy and the member fee.
With credit card costs projected to increase by an additional $50,000 in 2020 and an additional 10 per cent per year every year following, the costs would inevitably be borne by Alberta's lawyers through fee increases.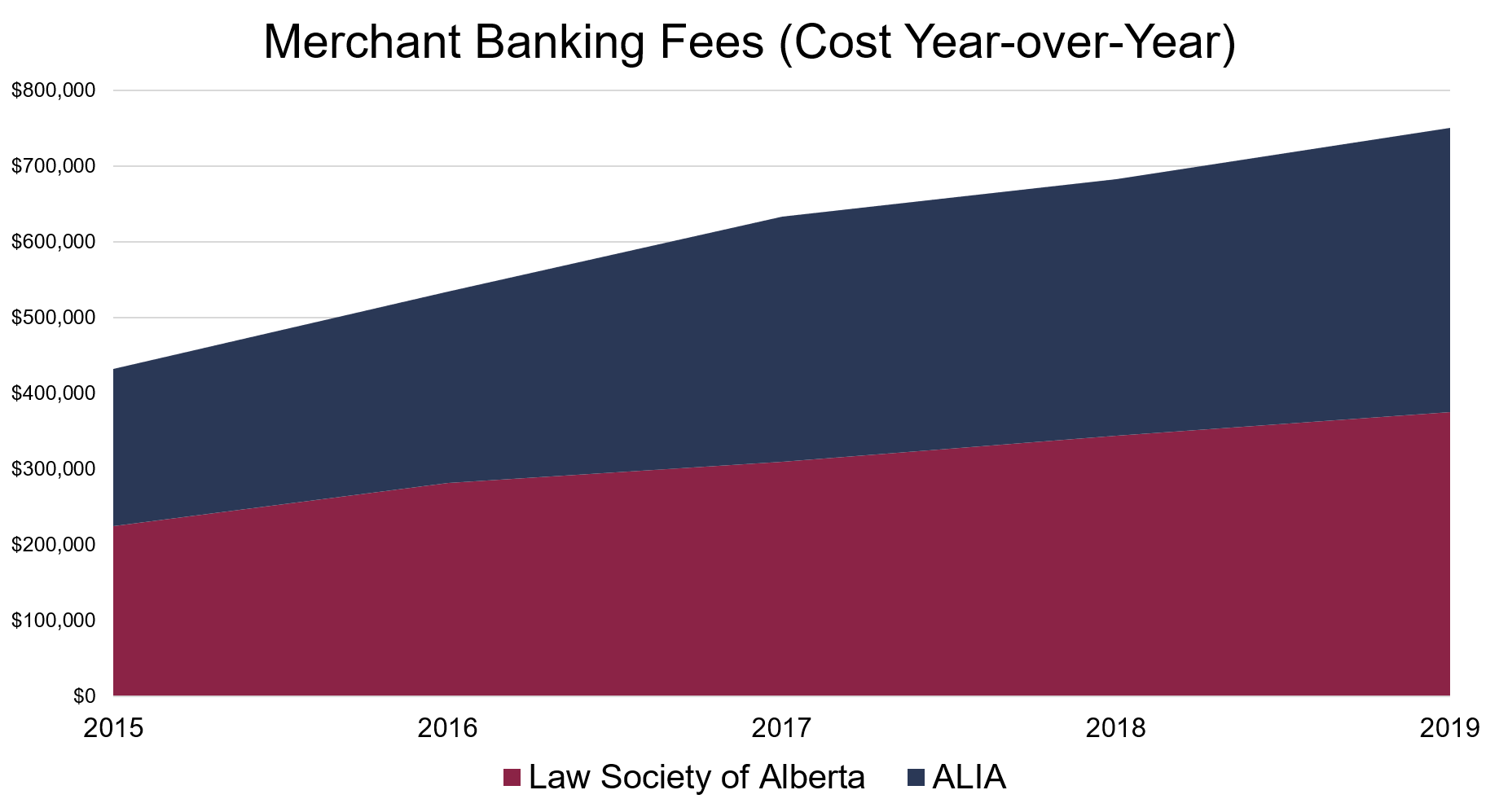 The manual process to include paper cheques as a form of payment is resource intensive and far outweighs effectiveness. Additionally, as the Law Society moves to an all-digital environment by 2022, continuing the traditional cheque process is no longer viable or justifiable.
Going forward, payment to the Law Society can be made through your online bank (for individual lawyers) or via electronic funds transfer (for firms).
Paying online is easy as 1-2-3
Setting up Online Bill Payment is an easy, one-time process. If you've ever paid a bill through your online bank, the process is the same – simply record your member ID and invoice number via the Lawyer Portal, certify that you will complete your payment and submit.
Once you have submitted, pay your invoice amount via your online bank and you're done.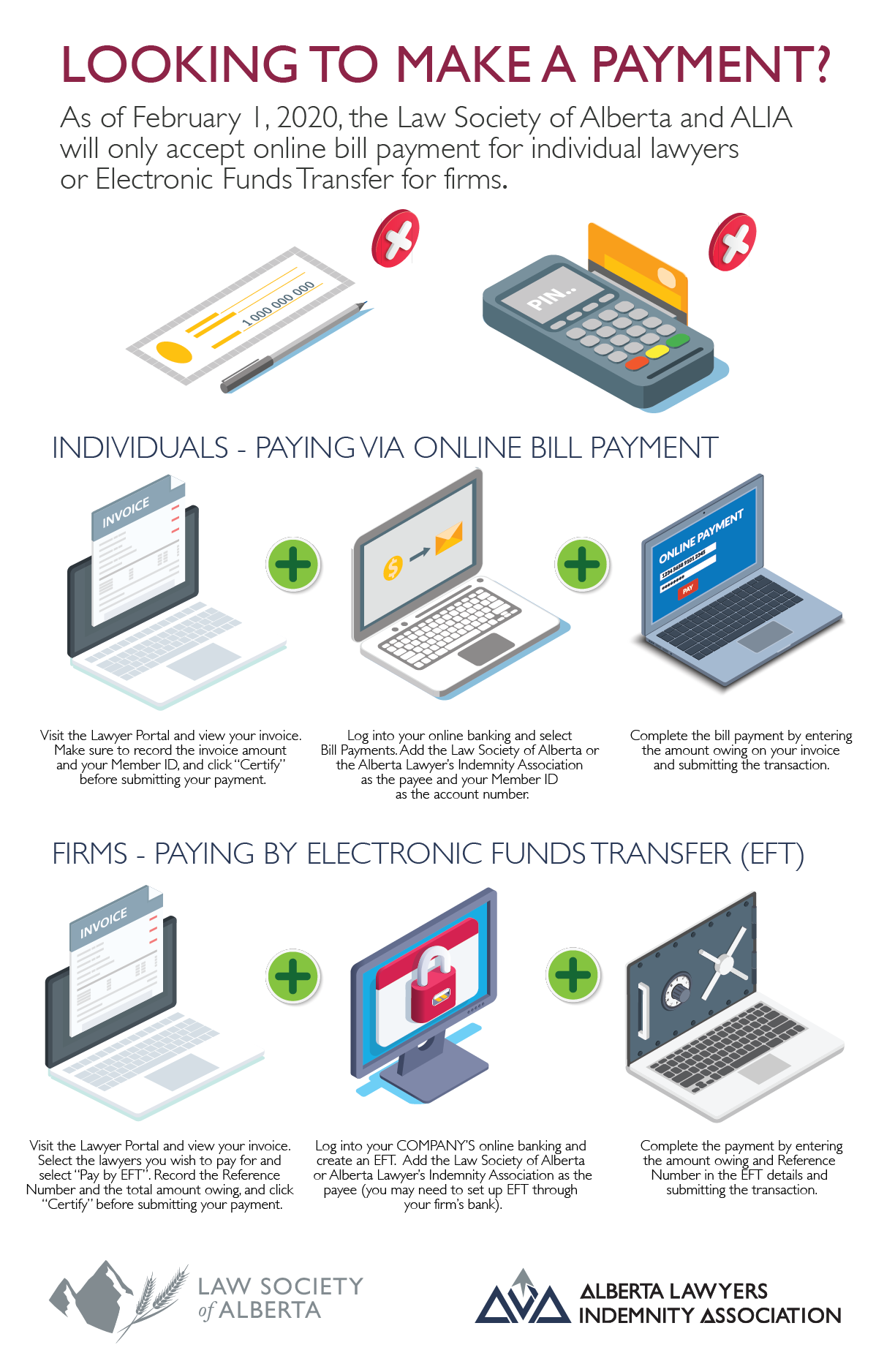 For support on setting up online payment or EFT, contact your financial institution.
No more automatic password resets
We're making it easier to use the Lawyer Portal to help you manage your payments.
By removing credit card transactions from our payment options, the Law Society will no longer force-reset your Lawyer Portal password every three months, making it easier for you to log in and manage your account.
After logging in to the Lawyer Portal, view your invoice and record your member ID. Make sure to certify that you have made your payment in the Lawyer Portal and that you complete your payment prior to the relevant deadline to avoid suspension.
For more information, read our FAQs or contact Customer Service at 1.800.661.9003 or membership@lawsociety.ab.ca.