Letter from Assist: "I am feeling burned out. Can you help me?"
Letter from Assist: "I am feeling burned out. Can you help me?"
---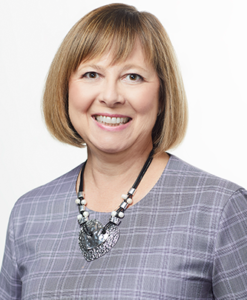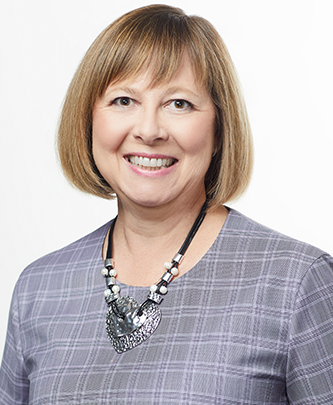 Last updated: May 2022
I regularly receive emails from lawyers who write that they feel burned out and depressed, and perhaps are drinking too much, a trifecta of issues. I try to connect the lawyer with professional counselling services, and perhaps peer support, quickly. But when I get an email like this at the beginning of a long weekend, when both offices are closed, I worry about how we can ensure the safety of the lawyer until our offices reopen, and that momentum is not lost since reaching out for help takes energy.
Admitting that you need help is hard especially for lawyers who are used to being problem solvers. Assist believes in acting promptly when a lawyer or student reaches out for assistance. Recently, a lawyer emailed asking for help at the start of a holiday weekend, and voluntarily provided an email address, so I wrote back immediately to outline the ways that Assist could help, including:
booking a session through our counselling services office when our counselling office reopens;

 

connecting the lawyer with peer support, meaning a lawyer who has walked a similar path, or if appropriate, with the local 12-step community, when our office reopens; or

 

speaking with a registered psychologist right away through Assist's 24/7 crisis counselling service. 

 
Self-assessing whether you are in crisis can pose an extra barrier. Many people are reluctant to "bother" the psychologists after hours, but it is important for lawyers and students to know that Assist does not screen for crisis situations or judge callers who may not be in full-blown crisis — we would rather just help them. So, I emailed the head of our counselling services and got his permission to give this lawyer his cell phone number so that he could get help that day if needed.  
I never know the outcomes of most of the situations that cross my desk, unless the lawyer chooses to provide an update, so I am unlikely to know how this lawyer's story ends. We take confidentiality seriously at Assist and I do not know the identity of individuals accessing our counselling program. Each caller is assigned a unique 4-digit code, and my invoice discloses only these numbers. The lawyer who emailed me could have a new number if it is his first interaction with our service, or he may have used the service previously in which case his old number is reactivated. But my hope is that one of the numbers marked "crisis call" on Assist's next invoice means that this lawyer's journey to wholeness and well-being is underway. 
I am often asked by lawyers and students how to know if they should call Assist for help. Sometimes, they are struggling to self-diagnose and feel a need to validate if their symptoms are worthy of meeting with a psychologist. Please know that this is not necessary—you do not need a psychological diagnosis to access counselling. Your recovery will be easier and faster the earlier you come in. This is the beauty of a fully- funded lawyer assistance program: you can come in as soon as you notice that you don't feel like yourself or people close to you start noticing that you do not seem like yourself.  
Since COVID, Assist has seen fewer lawyers, students, and family members. However, the individuals we are seeing tend to have multiple and deeper-seated issues, likely because pandemic circumstances acted as a barrier to prompt outreach. In this Wellness eBulletin issue, our Psychological First Aid column by Dr. Brian Forbes focuses on how you can provide psychological first aid to yourself when you are experiencing signs of burnout. Dr. Forbes says, 
But you have a lot more control over stress than you may think. There are positive steps you can take to deal with the overwhelming stress and get your life back into balance. (Click here for full article) 
Lawyers also ask how to tell the difference between depression and burnout. While I often want to say, "don't worry about figuring out what it is—just go see the counsellor," we are lawyers, and we like having as much information possible before making decisions. Many symptoms of burnout are also common to depression (fatigue, lack of energy, disillusionment, irritability, to name a few) and to other conditions. However, according to Shawn Healy and Jeffrey Fortgang, the authors of the book The Full Weight of the Law: How Legal Professionals Can Recognize and Rebound from Depression, depression generally pervades more elements of a person's life while burnout is often more focused on work settings. Dr. Healy and Dr. Fortgang, clinicians with the Massachusetts Lawyers Helping Lawyers program, note that lawyers who feel better on weekends or while on vacation when they escape workplace stress are likely burned out, while those with full-fledged depression do not experience relief by taking vacations and breaks. Regardless of whether you are experiencing burnout or depression, counselling with a registered psychologist can help you get your life back. 
 My message to you today is simple: if you are noticing a sense of disengagement/disillusionment, general malaise, and lack of enjoyment of life, or any of the other symptoms outlined in Psychological First Aid, please call Assist for professional counselling assistance (1.877.498.6898). Our counsellors: 
have a long-term relationship with Assist and the legal community; 

 

have at least ten years of clinical experience before joining Assist (on average);

 

hold Masters' degrees or PhDs; and

 

are registered psychologists who are regulated by the College of Alberta Psychologists. 

 
Stigma about mental health or substance issues is believed to be a barrier that prevents lawyers from seeking help, but more than 27 per cent of Alberta lawyers have used Assist's counselling services since 2008. More than one in four of us have used Assist, and we know that other lawyers access employee assistance programs or pay for counselling privately. Being a part of our profession who accesses counselling through Assist is not shame-worthy, it shows that you recognize the impact of stress in our profession and are willing to step out of your comfort zone to be the healthiest, most resilient version of yourself. 
 Call us—we are here for you. Professional counselling appointments can be booked by calling 1.877.498.6898 (Monday to Friday, 8 a.m. to 4 p.m.) and crisis counselling with a registered psychologist is available 24/7 at 1.877.498.6898 and pressing 0. 
Stay well,
Loraine Champion
Executive Director, Assist