Letter from the Law Society: The Intersection of Lawyer Competence and Lawyer Well-Being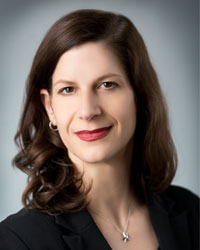 In recent years in our society, there has been an increase in awareness of the prevalence of mental health issues and the importance of seeking solutions. Where no one used to speak of such problems, a growing number of public figures have been open about their struggles and unapologetic when they need to take time away from their careers to focus on their mental health. We have also learned of far too many public figures who have taken their own lives. If enormously talented people who seem to have it all can suffer so much that they see suicide as their only option for relief, it becomes very clear that it can happen to anyone, no matter their personal circumstances and how well they appear to be "on the outside".
Gradually, the same awareness is taking root in the legal profession. We hear more stories about mental health concerns among our colleagues and how common they truly are, even amongst the best and the brightest of our profession, including the judiciary. Our profession can be resistant and slow to make change, but steps are being taken to continue to increase awareness and find solutions.
The Law Society of Alberta has made it a priority to do both, especially as it is increasingly acknowledged that lawyer competency and lawyer wellness go hand-in-hand. Lawyers perform high-stakes, mentally challenging and often emotionally taxing work. Our ability to competently meet client needs depends on both our bodies and our minds remaining in good health. Moreover, anyone can face a mental health challenge at any time. While there are those with chronic challenges, mental health is not fixed. Any lawyer may experience times in their lives when their mental health suffers, for any variety of reasons.
The Law Society's 2020-2023 Strategic Plan includes Competence and Wellness as one of four strategic goals. The Benchers agreed that the Law Society must promote a broad concept of competency and wellness in the profession, including by working to reduce the stigma related to both mental and physical health issues by creating a supportive regulatory environment. The Code of Conduct requires lawyers to assess their circumstances to determine whether they honestly feel competent to take on a matter (Rule 3.1 of the Code). Many of the skills and attributes of a competent lawyer can be difficult to achieve and maintain if one is in poor health. At the Law Society, we are striving to find the right balance of supporting lawyers through times where their mental or physical health may be suffering, while upholding the requirement set out in the Code to maintain competence at all times when serving clients.
In addition to creating these Wellness eBulletins, the Law Society has undertaken two important initiatives in this area. First, well-being is included as one of the nine domains for lawyer competence in the new Professional Development Profile. This recognizes well-being as a key component of lawyer competence and sets the expectation that lawyers must make their own physical, mental and emotional well-being a priority to ensure that they have the capacity to practice competently, while also offering guidance on how to do so. The specific competencies under this domain include building resilience, maintaining personal health, demonstrating self-awareness and supporting the well-being of others. The Profile also includes examples of how lawyers might seek and demonstrate proficiency in each of these competencies.
Second, in partnership with Alberta Lawyers' Assistance Society (Assist), the Alberta Lawyers Indemnity Association (ALIA) and the Canadian Bar Association — Alberta Branch, the Law Society co-hosted a recent virtual event called Well-Being in Practice – A summit on taking care of yourself, your workplace and our profession, on October 4 and 5, 2022. The summit included an overview of the results of the recent National Well-Being Study concerning lawyer mental health in Canada, discussions with lawyers who shared their experiences with mental health issues and efforts to reduce the stigma surrounding those issues in the profession. It also included sessions with mental health professionals who provided education and concrete tools and resources to take away from the summit and incorporate in lawyers' daily lives and legal practices. Around 400 people attended over the course of the two-day summit.
The full Phase I Research Report for the National Well-being Study is now available and reveals some troubling realities impacting the legal profession in Canada. This study was carried out through a partnership between the Université de Sherbrooke, the Federation of Law Societies of Canada and the Canadian Bar Association, as well as with the mobilization of the law societies of Canada and the Chambre des notaires du Québec. More than 7,300 legal professionals across Canada responded to the survey. The findings (note: some of these findings have been paraphrased for the Alberta regulatory context) include the following:
legal professionals experience significantly high levels of psychological distress, depression, anxiety, burnout and suicidal ideation;
the prevalence of these mental health indicators is significantly higher in legal professionals in the early stages of their career, with nearly three-fourths of legal professionals with less than three years of practice experiencing psychological distress;
almost half of legal professionals who recognize they need help do not seek help;
the pressure associated with the billable hours model has a highly negative impact on mental health;
the emotional demands of clients is the risk factor with the most significant impact on the mental health of legal professionals;
work–life conflict is a critical stressor; it is just as prevalent among legal professionals with children as those without children, and is prevalent among both men and women (45.4% v. 53.9%);
work–life conflict is associated with a significantly lower level of commitment to the profession and a substantially higher level of intention to leave the profession;
legal professionals living with a disability and from other equity-seeking groups (Indigenous, ethnicized, LGBTQ2S+) experience higher levels of mental health concerns;
legal professionals experience high levels of incivility from several sources through the course of their work; and
alcohol and drug use among legal professionals are at a worrying level.
The report also highlights that regulated professionals experience higher levels of stress, with the primary stressors for legal professionals relating to regulation being:
the potential for error and severity of resulting harm to the client resulting in serious consequences for clients (60.9%);
the accountability arising from professional duties (47.8%);
the constant updating of knowledge required to practise in a regulated profession (45.8%);
the potential for regulatory audit or review (30.4%); and
isolation due to the requirements of confidentiality (16.2%).
These results confirm that all stakeholders in the legal profession have work to do to provide supports and reduce stigma for legal professionals. The recommendations stemming from the results of Phase I of the study, which include recommendations specific to several stakeholder groups in the legal profession, were released on Dec. 12. The Law Society is taking some time to digest the results of the National Well-being Study and consider how best it can contribute to broader efforts to better support lawyers in our province. We may not be able to remove the stressors of being a member of a regulated profession entirely, but we can work together to mitigate their effects.
Proactively addressing wellness in the legal profession is long overdue, and necessary to protect both the public interest and the future of the profession as a whole. The days of ignoring the problem and suffering in silence must end, along with the erroneous and harmful perception that those with mental health challenges "simply can't cut it" or should "just get over it". We must substitute compassion for judgment and seek to treat both ourselves, our friends and our colleagues with kindness and empathy and find ways to support those who may be struggling with their mental health.
As you read through the remainder of this eBulletin, I encourage you to think about ways you can enhance your own well-being, and how you can support others to do the same. We all have a part to play in addressing these issues for the betterment of our profession and the clients we serve.
All the best,
Deanna
Deanna Steblyk, KC
Chair, Lawyer Competence Committee and Incoming President-Elect
Law Society of Alberta