Letter from Assist: Unspoken Conflict and Boundaries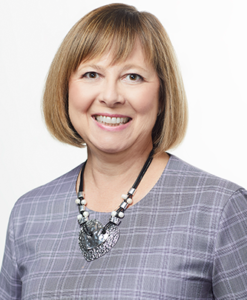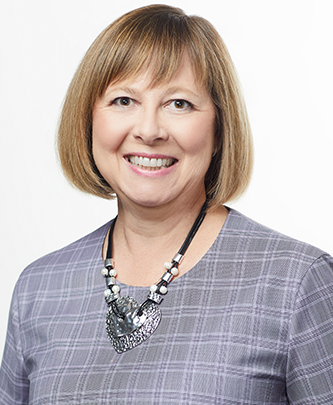 During 2021, almost two-thirds of the lawyers accessing Assist's professional counselling services cited workplace problems as a presenting issue, second only to psychological issues (depression, anxiety, and stress, for example) cited by 94 per cent of callers.
Due to the remote work realities of 2021, the most common workplace problems experienced by lawyers to whom we provided counselling related to communications or, more accurately, lack of communication.
As Dr. Brian Forbes, the head of our professional counselling program, outlines in the Psychological First-Aid section of this newsletter, the dominant issue was that junior lawyers felt that they were required to be available online almost 24 hours per day and did not believe that they could log off their workplace system as their workday had no clear start or end. These lawyers experienced anxiety — they feared not responding quickly enough to an email from a senior lawyer, being perceived as not being committed enough to their jobs, and that they would ultimately lose their positions. These junior lawyers worked as much as humanly possible from their home offices because they were unable to evaluate when it was okay to log off.
One way that legal employers — whether law firms or law departments — can address this issue is to communicate to all lawyers and articling students that they do not have to be online 24/7 and to set core hours for being online. They could also communicate that supervising lawyers (however that term may be defined in the organization) would call or text juniors if they were sending an email that required an immediate response after a specified time. Individual lawyers may want to discuss the best way to communicate with them on urgent work matters.
This is necessary because the cues we relied on in the office world — for example, that most people had left the office for the night — do not exist, and many supervising lawyers are working later hours (or early mornings) as they work around their children's schedules. Junior lawyers and students, however, are logging on in the morning and may not be going offline during the late afternoon childcare period, but believe they are expected to be available whenever an email comes in.
Senior lawyers are frequently surprised that juniors — both associates and articling students — lack confidence in when they can call it a day. Remote work has also made it more difficult for them to read how their junior colleagues are coping.
In the absence of clear communications about online availability, junior lawyers may have to set boundaries to preserve their well-being in the face of burnout. Legal employers may want to consider that, at 19 hours since waking, our cognition is equivalent to being legally impaired, having a blood alcohol level of 0.05 per cent.
Burnout is a common issue faced by lawyers. We work long hours for extended periods of time, or chronically, and we postpone personal gratification because our professional commitments take precedence. Self-care takes a backseat because it is seen as an indulgence. This was true before the pandemic and has become even more embedded in our culture during our 24/7 remote work strategies.
Burnout is an occupational phenomenon, not an illness, according to the World Health Organization which defines it as a syndrome conceptualized as resulting from chronic workplace stress that has not been successfully managed. It is characterized by three dimensions:
feelings of energy depletion or exhaustion;
increased mental distance from one's job, or feelings of negativism or cynicism related to one's job; and
reduced professional efficacy.
Colloquially, we refer to burnout as being the existence of a gap between what you need to do and the resources to do it for a prolonged period. Most lawyers can relate to the situation where there is a surplus of work to do in too short a timeframe. Lawyers tend to have perfectionistic tendencies and are rarely able to achieve the standard of perfection in the amount of time available. Lawyers push themselves to work longer and longer hours until there is no gas left in the tank.
There is a link between burnout and overwork, and many clinicians believe that lawyer burnout frequently arises from an individual's inability to set and maintain clear boundaries with clients and colleagues. "Healthy Boundaries: The Essential Formula for Tackling Stress and Burnout," from the Canadian Bar Association tells the story of a lawyer battling burnout and some of the strategies he engaged. Work-life balance, a goal frequently cited by lawyers, is also jeopardized by lack of boundaries.
Boundaries are important, and we all need to learn to set clear boundaries, communicate them effectively and then maintain them. This can feel intimidating for people, like many lawyers, who are accustomed to defaulting to accessibility. Like most changes in life, it is easiest to start small, focusing on one type of boundary at a time.
Lawyers talk about setting boundaries to preserve evenings, weekends, or vacations, so begin by choosing one rather than tackling all three at once. For example, a lawyer who is struggling with the never-ending workday, may opt to begin by erecting a boundary around evenings (or a part thereof) each day. A lawyer who has been logged on to their firm system for 12 hours (say, from 8 a.m. to 8 p.m.) and worries about the consequence of not responding quickly to a late-night email from a senior lawyer, can consider using the out-of-office email function to advise others of their status:
I am currently away from my email. I will respond to your email tomorrow morning, but if this is an urgent matter, please call or text me at (###) ###-####.
Or consider sending an email to the senior lawyers you are currently working with along the lines of:
I am logging off for the evening after having been logged on and working from 8 am until now. If you need to reach me urgently, please call or text me on my cell phone at (###) ###-####.
Both approaches communicate to the senior lawyer that they are not going to get an immediate response unless they telephone. The young lawyer can turn off email notifications and only respond to telephone calls or texts.
Lawyers who are erecting boundaries can consider how best to deploy the technology at their disposal, such as limiting their out of office greeting to firm members if they do not want to make their cell phone number available more broadly.
Once a clear boundary is set and communicated, it is important not to undermine it by continuing to check and immediately responding to emails. While you may see an email has come in and you want to respond to it quickly, consider either:
drafting your response and setting a timer for it to be sent first thing in the morning, or
drafting and sending your response explaining that you saw the email while you were logging off and thought you could answer it quickly.
For more ideas about setting boundaries in law firms, check out a four-part blog post called the Most Common Boundary-Setting Mistakes in BigLaw (and How to Avoid Them). While the suggestions are designed for large law firm associates, all lawyers may encounter situations where boundaries are necessary and these suggestions can be adapted more broadly.
You are not alone if you are experiencing burnout and wish that you could create simple boundaries for self-preservation. Former lawyer, therapist and lawyer well-being researcher Patrick Krill outlines the issue facing many of us in 'Just-Make-It-Happen' Mentality Is Bad for Lawyer Well-Being:
"…this type of behavior and mentality — that lawyers are essentially commodities with on-demand availability — is not new. Clients have always had time-sensitive needs, and lawyers have long wanted to promise excellent results at any cost, something widely seen as necessary in an ultra-competitive service profession with high billing rates. The problem though — again keeping in mind how many lawyers I hear from — is that the unacknowledged and significant costs of 'just make it happen' are rising, and our boundaries of what's acceptable are slipping.
The pace of life and business are increasing, while our available downtime seems to be shrinking exponentially with every iteration of the iPhone. Any reasonable and candid person would acknowledge that it feels like an unsustainable path. And it feels that way because it is.
As a result, and in response, I'm suggesting that we all need to — even just incrementally — start pushing back on the unreasonable and start reclaiming our humanity. If that sounds unrealistic and out-of-touch to you, your rote critique of change is noted, but check back with me in 10 years when it will sound, in hindsight, a lot more like urgent prescience."
Assist's counsellors and peer support volunteers can help you negotiate appropriate boundaries and discuss strategies that have worked for others. Pick boundaries over burnout. Call our professional counselling office at 1.877.498.6898 or our peer support line at 1.877.737.5508.
Wishing you well-being,
Loraine Champion
Executive Director
Alberta Lawyers' Assist Society