Managing Conflict with a High-Conflict Personality
Date: November 05, 2021
Location: Online or In-Person in Calgary
Address: University of Calgary Faculty of Law – Murray Fraser Hall; 2500 University Dr NW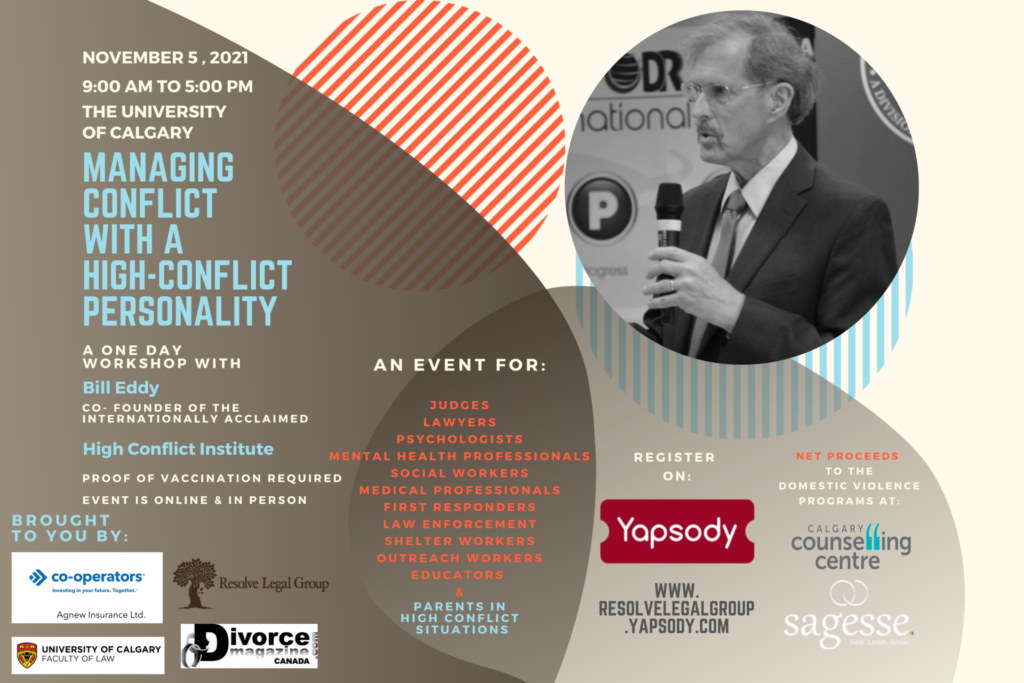 When: Nov. 5, 2021, from 9 a.m. to 5 p.m.
Online or In-person
A one-day workshop for parents in high conflict situations and the professionals who work with them. The presenter, Bill Eddy LCSW ESQ, is internationally recognized for his work through the High Conflict Institute in California.
The event is being sponsored by Resolve Legal Group, Divorce Magazine Canada and the University of Calgary, Faculty of Law. 100 per cent of net proceeds will be donated to the Calgary Counselling Center and Sagesse.
< Previous Event
Next Event >