But I Look Like a Lawyer – Documentary Screenings
Dates: May 04, 2023 - May 11, 2023
Location: In-person, Calgary and Edmonton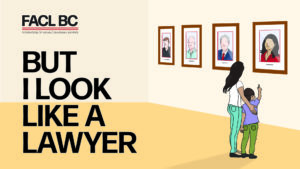 In honour of Asian Heritage Month in Canada, the Law Society of Alberta, Federation of Asian Canadian Lawyers (FACL) BC and FACL Western are partnering to host two in-person screenings of the documentary But I Look Like a Lawyer.
But I Look Like a Lawyer was originally released in November 2021 by FACL BC. The documentary shares stories of the discrimination, stereotyping and bias experienced by the BC Pan-Asian legal community. It aims to increase intercultural awareness and competency, and to surface the complexity of the historical, socio-economic and colonial aspects of these real lived experiences. It was inspired by the original But I Was Wearing a Suit documentary, a similar film created by Indigenous leaders in the legal community in BC.
These events will feature screenings of the short documentary, a question-and-answer period facilitated by FACL BC members and light refreshments catered from local Asian-owned businesses. The screening will provide a space for discussion around individual and community experiences as well as tools and strategies for dismantling systemic discrimination in the legal profession.
If you plan to attend, please register through the secure event pages linked below. Use the password Documentary to access the registration.
Event details:
Please note that space is limited and available on a first come, first served basis.
If you have any questions, kindly contact our Education Department.
< Previous Event
Next Event >