Thank You to Outgoing President, Kent Teskey, QC
We would like to thank our outgoing President, Kent Teskey, QC. Kent joined the Bencher table in 2015 and has served on many committees and task forces.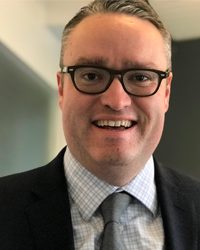 Kent's leadership guided the Law Society through an unprecedented year with unique challenges. This past year required the Law Society to continue to uphold our core regulatory obligations to protect the public interest while navigating urgent priorities arising out of the pandemic and progressing our new Strategic Goals. Kent's approach to emerging issues and strategic initiatives set important groundwork for the direction of the Law Society and the legal profession for years to come.
We are grateful to Kent for his time, commitment and dedication to the role of Bencher and President.