Elizabeth J. Osler Recognized for Outstanding Leadership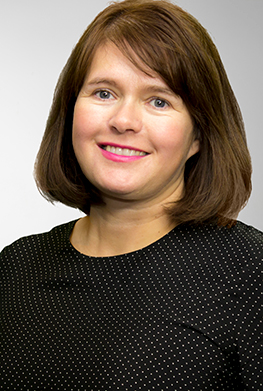 Elizabeth J. Osler, Chief Executive Officer & Executive Director of the Law Society of Alberta, is this year's recipient of the Leadership in the Profession in Broader Roles award. This prestigious accolade is part of the Women in Law Leadership (WILL) awards and is presented annually to a lawyer who has shown exemplary leadership skills in a variety of areas, including diversity initiatives, legal skills and dedication to being a role model for others.
Harnessing her leadership skills, Ms. Osler has been at the helm of several major initiatives during her time at the Law Society. Whether it be internal organizational changes such as investing in leadership training and a sharp focus on increasing internal collaboration, or public-facing elements such as the creation of the Policy Committee and the development of strategic plans, Ms. Osler always gives her best to projects she leads. This is just one of the reasons why Darlene W. Scott, a Bencher since 2014, put forward the nomination.
"Ms. Osler is the first woman to hold the CEO position at the Law Society of Alberta — she is a trusted advisor to the Benchers, a strategic thinker, a collaborative and thoughtful leader and an exemplary role model for women in the legal profession who seek a meaningful legal career serving the public," says Ms. Scott.
When Ms. Osler learned she was the recipient of this award, she immediately credited her success to not only mentors and executive colleagues, but to the staff at the Law Society as a whole.
"It's a collective effort – everybody in their own way contributes and we're a team," says Ms. Osler.
When asked what advice she might give to other women in the profession seeking leadership positions, Ms. Osler goes back to the initial inspirations in her career path.
"It's the people who see something in you that you don't see in yourself. Surround yourself with people who believe in you. Who are going to push you forward, pick you up and push you forward. If you do that, it's limitless."
Congratulations Ms. Osler on this receiving this well-deserved award.