Congratulations Madam Justice Nancy M. Carruthers, Justice Bob H. Aloneissi and Justice Michael A. Marion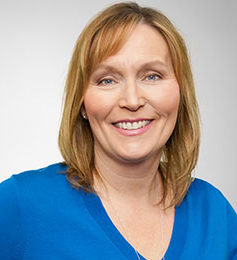 Congratulations to Madam Justice Nancy M. Carruthers, former Law Society General Counsel and Director, Regulation, who was appointed to the Court of Queen's Bench on April 20, 2022.
Justice Carruthers joined the Law Society in 2005 as a Practice Advisor. She served in this role for over a decade impacting the lives of thousands of lawyers with her calm nature and steady counsel.
In 2015, Justice Carruthers was seconded to the role of Tribunal Counsel to establish the Tribunal Office and a new adjudicator training program. She then became the Manager of Policy & Ethics in November 2017 and was promoted to Senior Manager in 2019. In October 2020, she moved into the role of General Counsel and Director, Regulation.
Justice Carruthers has been instrumental in supporting many Law Society policy initiatives and rule changes, authoring numerous educational resources for lawyers and delivering countless presentations to legal organizations, law firms and law schools. Throughout her career at the Law Society, she was a key participant in our Code of Conduct work and was a valuable member of the Federation of Law Societies of Canada's Standing Committee on the Model Code.
"Nancy's departure from the Law Society is both a professional and personal loss to us," said Elizabeth J. Osler, QC, Chief Executive Officer & Executive Director. "With her incredible institutional knowledge, she was the go-to person for many of us and was a cheerleader to all of us. She was always quick to acknowledge the efforts of others and was uncomfortable to recognize her own. With this appointment, she cannot deny the important impact she has had as a lawyer on her profession to reach this significant milestone. We send her on her way with our warmest wishes and deepest regard."
We would also like to congratulate Justice Bob H. Aloneissi and Justice Michael A. Marion who were also appointed to the Court of Queen's Bench.
In bestowing the Alumni Honour Award upon Justice Aloneissi in 2016, the University of Alberta recognized his ability to build bridges in the community through his involvement in restorative justice programs, the Phoenix Multifaith Society for Harmony, and the Crown – Defence Right to Play Charity Hockey Game, which has raised $100,000. for Indigenous Youth Programs. Justice Aloneissi was also a founding member of the Criminal Trial Lawyers' Association Committee to Reduce Indigenous Incarceration.
For more than 22 years of private practice, Justice Marion had a diverse commercial litigation and administrative law advocacy practice, including commercial, energy, municipal, expropriation, environmental, land, insolvency, appellate, arbitration, and constitutional matters. He has appeared before administrative tribunals and courts in several jurisdictions, including the Supreme Court of Canada. He has written and published extensively on legal matters relevant to commercial disputes, including in several legal journals.
For more information, read the Government of Canada Department of Justice's news release.