Congratulations Moira Váně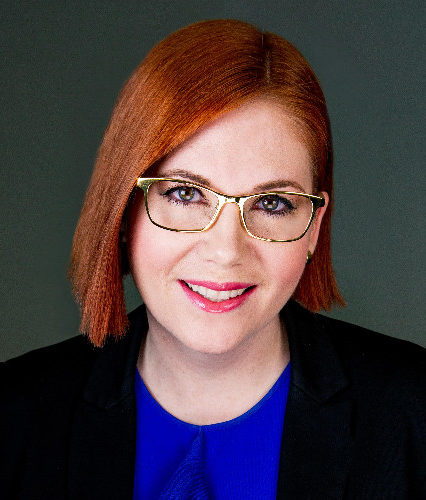 Moira Váně, Crown Prosecutor at the Public Prosecution Service of Canada and Bencher with the Law Society of Alberta, has been recognized as the 2022 Women in Law Leadership (WILL) Award recipient for Leadership in the Profession – Government/In-House.
Growing up in Yellowknife, Northwest Territories, Moira had only watched lawyers on TV and believed the profession to be inaccessible to regular people like her. It wasn't until she met an encouraging female lawyer from Iqaluit, Sheila MacPherson, at age 13, that she realized law could be a viable career option, and later something she would excel in as a leader and role model.
To this day, Moira believes that the key to being a good leader and role model in the legal profession is taking time to be kind to others.
"Seemingly small interactions and gestures of kindness have a huge impact on people. Seeing how these acts can create a ripple effect is a really rewarding experience. Being a positive role model in law is not just for one kind of person, anyone can set an example through their everyday words and actions."
In line with her values of kindness, Moira created the Iris Barry Yake Robe Bank, a program where lawyers can donate court clothes for soon-to-be and junior lawyers to borrow. This initiative has been one of Moira's proudest contributions to the legal community and has helped increase equity among those who may struggle to afford robes.
"Law is a hard profession and we're living in challenging and stressful times. Showing up for your friends and for others is so important. If I could leave any kind of legacy behind as a leader in the law profession, I'd like to be known for being a good friend, and for helping people in both big and small ways."
Moira's advice to law students and junior lawyers is to build, nurture, and contribute towards positive relationships in the profession. She attributes a lot of her own success to the friends, family, colleagues and mentors who supported her during difficult times and joyful celebrations.
Congratulations on your well-deserved award, Moira!
The Law Society of Alberta would like to extend our most sincere congratulations to the other WILL award winners for 2022:
Meenu Ahluwalia – Leadership in the Community
Susannah S. Alleyne – Tomorrow's Leader
Alicia Quesnel – Leadership in the Profession – Private Practice
Heidi Schubert, KC – Leadership in the Profession – Broader Roles