Black History Month: Black History is Canadian History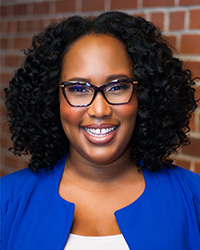 by Susannah S. Alleyne,
Equity, Diversity & Inclusion Counsel and Equity Ombudsperson
"Black history is not just for Black people – Black history is Canadian history." – The Honourable Jean Augustine
Every year in February, Canadians from coast to coast are invited to celebrate Black History Month and highlight the contributions of Black people throughout Canada's history. Many people continue to learn each year that the arrival of Black people in what we now call Canada, predates the birth of this country as we know it today. In recent years, the suffering of Black people due to systemic racism and discrimination has garnered lots of spotlight in the media. People from all walks of life have experienced shock, sadness, anger and even disbelief at the injustices suffered by Black communities around the world. For many Black people, these moments of reckoning have simultaneously brought feelings of finally being heard and renewed fears that true justice remains out of reach. At the same time, it is encouraging that conversations about resilience and hope are happening at every level of society, and many are asking how they can be allies to their Black friends, neighbours and colleagues. However, gaps remain in communal knowledge about the long history of Black people in Canada — a gritty and harrowing tale of continuously looking to a brighter future.
In Alberta, the Black population has "grown fivefold" between 1996 and 2016 and the province continues to lead the Prairies in exponential growth of the Black population. Yet, when talking about Black history in Canada, many do not immediately think of Pamela Parker – one of Canada's first Black international models who is a descendant of Black settlers who migrated to Alberta in the early 1900s; or, maybe they've never heard of Amber Valley – formerly "the largest black community ever to have existed west of Ontario". In her submission to CBC's Black on the Prairies Project, Professor Karina Vernon asks the poignant question, "How does history like this go missing?" While there are several answers to that question – and several reasons for the intentional and unintentional erasure of Black Prairie history – one short answer is that the collection of race-based data in Canada remains a large task at hand. We see this within the legal profession in Alberta even today. Several Black lawyers have recently blazed trails within our profession, one of whom is Kene Ilochonwu, who is believed to be the first Black Bencher in Alberta; but, this cannot be confirmed as race-based data was not historically collected by the Law Society, and the current race-based data collected about lawyers is voluntary. While this has not at all detracted from the celebration of Kene's appointment, it is a necessary reminder of the importance and value of preserving Black history for future generations. At this critical point in history, we cannot afford for any more of our stories to go missing.
In 2021, one iconic project that sought to put an end to the narrative that Black people are "recent" arrivals on the Prairies is CBC's Black on the Prairies. This incredible project spotlights rich Black history in Alberta and throughout the Prairie region. However, while a CBC-fueled project like this one may have had a more widespread reach, local luminaries such as Cheryl Foggo (who served on the advisory board for Black on the Prairies) have been documenting, sharing and creating access to stories about Black life in Alberta for decades. We are all familiar with at least one version of the the timeless adage that "if we don't know our history, we are doomed to repeat it". This is no less true about the history of Black people and anti-Black racism in Alberta. As a legal profession, we recently heard firsthand about the experiences of some of our Black colleagues. Several of them bravely shared with us the difficulties they've faced in eking out their place at the Bar, the loneliness they've experienced in a community that is 10,000 lawyers strong and the hope that some still have that they belong and that they are welcome. Their stories in hand, we have the ability to write a new chapter in Black Albertan history. One that is hopefully about how that brighter future that Black Albertans have been looking to for three centuries has arrived. As we enter Black History Month in 2022, let's commit together to learn more about local Black history. After all, it's all our history.
Upcoming Events and Resources