Letter from Assist: Lawyers and Substance Use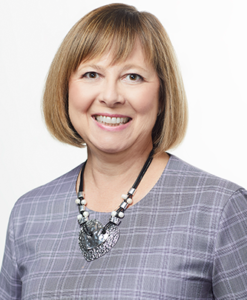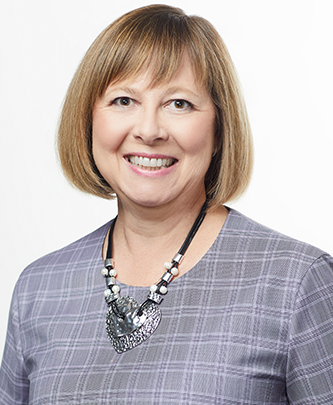 Lawyers and substance use. At times, they seem to go hand in hand. In the largest lawyer survey in North America, conducted by the American Bar Association in 2016, more than one-fifth of lawyer respondents disclosed drinking alcohol at rates that were hazardous, harmful and potentially alcohol-dependent. According to a more recent study during the pandemic, risky drinking continues in our profession.
Early reports on Canadian substance use during the pandemic indicated that consumption of alcohol and marijuana increased. However, with more time and study, the results are more nuanced. Some Canadians increased their alcohol consumption (24 per cent), while a comparable number reported decreased consumption. Among those whose alcohol use increased, many reported frequent heavy drinking. One-third of cannabis users reported increased usage, with only 12 per cent reporting decreased usage.
Reasons for increased consumption of both alcohol and cannabis were similar. Individuals who reported increased alcohol consumption cited social isolation, stress and declining mental health, while individuals who reported increased cannabis consumption cited boredom, stress and convenience (lack of a regular schedule).
Research also reveals that Albertans are experiencing physical effects from increased alcohol consumption. Researchers believe that increased consumption of alcohol during the pandemic is not only causing dependence issues, but also serious physical conditions including alcoholic hepatitis. Hospital admissions for alcoholic dependence have doubled, and some patients require intensive care unit (ICU) care. With the incredible strain on Alberta's ICU beds, this poses a great concern.
While we do not have a current study of Alberta lawyers, or even Canadian lawyers, and their consumption of alcohol and other substances during the pandemic, these two lines of research suggest that it is likely that some Alberta lawyers are drinking more during the pandemic. What does this mean for us as a community?
In 2020, the Alberta Lawyers' Assistance Society (Assist) saw a marked increase in the number of individuals seeking professional counselling for substance use issues. While Assist had a similar number of total counselling cases in 2020 and 2019 (977 versus 1027—three per cent variance), the percentage of cases in respect of addiction almost doubled from five per cent, where it has sat for a few years, to nine per cent. Kudos to the brave lawyers and students who recognized they had a problem and sought help during the pandemic.
As tempting as it may be for people to postpone seeking help until we reach the "new normal," Assist urges everyone concerned about their substance use to confront it now, with support from the Assist community and our counsellors.
If a lawyer or law student contacts Assist for help with an addiction issue, they will be connected with a professional counsellor who can identify treatment resources and provide follow-up services. Assist can also connect the lawyer or student to the lawyer 12 step communities in Edmonton or Calgary to support their recovery, although lawyers and students are welcome to attend whatever 12 step meeting works best for them.
With substance use occurring in our profession at high rates, almost all of us will encounter another lawyer—a colleague, friend or opposing counsel—who is struggling. If someone confides in you that they are struggling with substance use or addiction, you can direct them to Assist, but the more you know about substance use/addiction and recovery, the more helpful you can be.
Assist tracks addiction issues in four categories: alcohol, drugs, gambling, and sex addiction. These are the most common addictions that Alberta lawyers present with, although alcohol is the most prevalent, accounting for just over three-quarters of cases.
12-step programs for different addictions are active in Alberta: Cocaine Anonymous, Gamblers Anonymous, Narcotics Anonymous and Sex Addicts Anonymous, to name a few. Assist's websites links to Anonymous groups on its website.
A recent review by Cochrane Group, an international not-for-profit organization dedicated to providing high-quality information to make health decisions, considered 27 studies with more than 10,000 participants. The Cochrane Review concluded that Alcoholics Anonymous (AA) and other 12-step programs can lead to a higher rate of abstinence than other approaches, including cognitive behavioural therapy. However, all programs are not equal; programs with well-articulated clinical programs, like AA, had better results.
Assist is currently conducting a substance use awareness campaign which will culminate in a lunch and learn webinar on Friday, Oct. 22. This webinar will discuss alcoholism and recovery in the format of a mock AA meeting and is open to all members of the Alberta legal community who would like to observe.
We are featuring a mock AA meeting because alcohol is the substance most frequently involved in lawyer recovery cases. The mock AA meeting will have many similarities to other substance use of 12 step groups and is presented as a sample, to demystify what happens at meetings generally.
Please join Assist on Friday, Oct. 22 for "My Life was Unmanageable: A Mock AA Meeting." The presentation and mock meeting will run from noon until 1 p.m., but presenters will be available to answer questions for those who can stay on longer. Email our Program Manager to register.
Wishing you well-being,
Loraine Champion
Executive Director
Alberta Lawyers' Assist Society