Letter From the Law Society: The Well-being Matrix: Why Equity, Diversity and Inclusion are Essential to a Healthy Legal Profession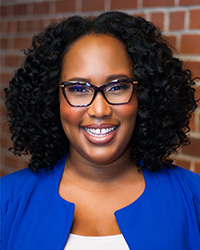 Susannah Alleyne is the Law Society of Alberta's new Equity, Diversity and Inclusion Counsel. Lawyers are encouraged to call Susannah with questions about equity, diversity and inclusion in their workplaces. Susannah also acts as the Equity Ombudsperson, offering confidential advice and assistance to those experiencing discrimination and/or harassment in their workplace.
Content Notice: This article discusses multiple forms of trauma, including, systemic racism, sexual prejudice, microaggressions and mental health. Some of this material may be triggering or challenging to engage with. Please engage at your individual comfort and safety level.
With many of us working from home for most of the past year (or more), we may have experienced some improvements to our quality of life – having more time with family members in the same household, the ability to work from anywhere that was safe to do so, and the modernization of our profession and the Courts. Of course, many of us have also struggled to support our children with online learning, carve out self-care space and time in our busy households or, to connect with those who do not live with us. Some of us may have faced further challenges if home was not always a safe and supportive place. As a return to in-office or in-person work appears to be on the horizon later this year and beyond, many of us are hearing from colleagues who express missing the day-to-day interactions of yesteryear. And while we often read about the negative mental health impacts of isolation and reduced senses of belonging related to remote work, for some of your colleagues, returning to the office comes with stresses other than changing out of those pajama pants.
In her article "Some of Us Do Not Miss the Office", Simone Samuels, sheds light on a truth that some of your former office neighbours may not feel comfortable sharing. The pre-pandemic office was not always the safest or most inclusive place for "Black women, queer people and other people who don't fit within the hegemonic trappings of the workplace".
As Samuels points out in her article, and as I can attest to as a Black woman who spent the last seven years of my life in private practice, working outside of the home often means engaging in performative professionalism that often requires the stifling of one's authentic self. For lawyers who belong to equity-seeking groups, many of us take part in an intricate dance (think complicated pretzel) that while often uncomfortable, is also second-nature. When I was growing up, we called this survival skill "being professional"; and by the time I got to law school, I referred to it as "being a good fit". Today, we have a more accurate name for it: "code-switching;" a term first coined in the 1950s to describe the ease with which multilingual folks communicated in multiple languages in the same conversation . In 2021, this term is understood more broadly as "adjusting one's style of speech, appearance, behaviour and expression in ways that will optimize the comfort of others in exchange for fair treatment, quality service, and employment opportunities".
Each day in addition to the rigors of practising law, some of us, because of who we are and how we identify, weigh our words, check our facial expressions, agonize over a hand gesture and, wonder if our setting an otherwise reasonable boundary is being interpreted as rude. All of this while dreading the inevitable microaggression that has the power to ruin our day. Microagressions are indirect, and often unintentional, expressions of prejudice towards a marginalized group. They can be verbal, behavioural, or even environmental. The insidious nature of microaggressions also requires some of your colleagues to suffer in silence, or at least very quietly. This is not to say that working from home has solved the issue of microaggressions or that the virtual workplace is devoid of overt discrimination and harassment. However, the reduction in face time for many has meant less of the psychological toll that comes with this practiced office pageantry. As Samuels puts it, "Being home has been such a balm for my weary soul."
So, what does that mean for us as a profession? My solution-creation journeys always begin with more questions. For example, Chika Ekemezie challenges us to rethink the word professionalism. She notes that "while it may seem objective to expect people to look, act and, work a particular way, enforcing these standards can be an undue burden on marginalized identities".
So, let's start by asking how we can make both the brick and mortar and the virtual workplace safe spaces for all of our colleagues? This does not mean that we scrap all policies or standards currently in place; but it does mean that we might want to investigate the culture that has been created as a result of the policies and procedures that we take for granted. It may even mean doing a bit of our own research to hear what others have said about workplaces like ours and then reflecting on whether any of those experiences might be the reality for our friends at work. We can then ask, what might it look like if everyone showed up to work in their full humanity? Again, this does not mean that excellence and productivity will now be replaced with an endless stream of personal exchanges and non-work related email chains. However, it might mean that the junior partner can wear a t-shirt on a day where she has no client meetings or that the new associate will not think they have to wait until their probationary period is up to wear braids on that Zoom call. There is no cookie-cutter solution to inclusivity, but it is part of the Law Society's Strategic Plan and it is a noble endeavour for all firms and organizations. It is a culture shift that begins with you and me.
Which brings me to my last point: why is this important and what does equity, diversity and inclusion have to do with wellness? The short answer is everything. Our cultural and social identities form an integral part of how we see ourselves and our self-esteem. This informs how we move through and experience the world around us. If who we are as individuals is affirmed, we are more motivated, more secure; we feel like we belong. When we as lawyers set out to be inclusive leaders that create equitable and diverse workspaces, our employees (lawyers and non-lawyers alike) who feel supported and celebrated will also be psychologically well-adjusted and secure. These happy and safe workers then excel at client service and positively impact our bottom lines. This runs counter to the mysterious yet familiar "good fit" metric that many firms and organizations have employed for decades. Instead of asking everyone to assimilate to the existing work culture, an inclusive workspace seeks to remove barriers that bar diverse talent from succeeding in their career. In her LinkedIn article from 2018, Felicity Menzies relies on the plethora of research available to point out that "success at work, in turn, feeds self-confidence and job satisfaction".
So, the longer answer to my question of why this is important is because equity, diversity and inclusion are directly linked to worker well-being. If we want to cultivate a healthy profession, we need to actively work to reduce prejudice and discrimination in the workplace. We are all the sum of our experiences and our experiences are linked to our unique identities. We need to keep creating work environments (physical and virtual) where lawyers can safely show up as themselves and where the diversity of our talent is our profession's celebrated strength. Let's make it so that whether we are physically in the office or not, our colleagues no longer have to perform to be professional. So that like Samuels, our co-workers can say, "In the "before-times," I was always out there — performing and contorting. It's nice to come into my own. To come home."
At the Law Society of Alberta, the Equity, Diversity and Inclusion (EDI) Counsel provides advice on issues of inclusion in the legal workplace and supports the Law Society's work by applying an EDI lens to various education and policy projects. We encourage you to reach out to us with your ideas, questions and concerns via email.
As we collectively work on creating safer workspaces, there will still be instances of discrimination and harassment that arise. The office of the Equity Ombudsperson is available to assist lawyers, articling students and legal support staff, by providing confidential advice, information and assistance on issues of discrimination or harassment by lawyers. The Equity Ombudsperson serves law firms and individuals working in the legal profession by:
establishing workplace policies regarding harassment, parental leave, and alternative work schedules,

providing educational seminars about discrimination and harassment,

talking confidentially about particular problems,

discussing complaints and addressing issues,

developing an understanding of the firm's obligations, potential liability and options, and

finding information on other resources, such as counseling.
If you have questions about discrimination and harassment issues, or if you are experiencing or witnessing discrimination or harassment in the workplace, we encourage you to contact the Equity Ombudsperson as a first confidential step (include email address).
Wishing you wellness,
Susannah S. Alleyne
Equity, Diversity & Inclusion Counsel and Equity Ombudsperson
Learn more
To learn more about our office visit: Equity Ombudsperson – Law Society of Alberta.
To learn more about the reporting process visit: Complaints About Discrimination or Harassment in the Profession – Law Society of Alberta.