Letter from the Law Society: A Year Into Working Remotely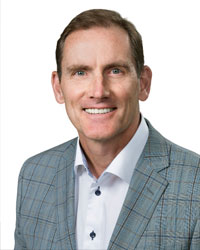 Effective tomorrow, Tuesday, March 17, 2020, the Firm will be moving to remote working across all our Canadian offices. That was the first line of a long email from our firm's CEO that hit my screen at about 10:30 a.m. on March 16. My wife and I had arrived in Calgary shortly before midnight on the prior evening, rested and relaxed from a scuba diving trip in the Caribbean. The terms COVID-19 pandemic and self isolation were not part of the Canadian lexicon when we left the country. Towards the end of dive trip, we learned that we would need to self isolate for 14 days when we returned to Canada. Little did we know what was to come.
The move to and continuation of remote working, and the other social restrictions with which we have become all too familiar, are focused on protecting our families, our work families, our clients and society at large. The legal professional services business is just that, a services business. Our people are our most critical asset. Protecting our people and promoting their well-being is not just the right thing to do, it is smart business. The delivery of legal services at the highest level has become a team sport. Lawyers, at varying levels of experience, paralegals, clerks, support staff, and accounting and management professionals all contribute to satisfying our clients' needs for legal services. The promotion and maintenance of the team's health and well-being is essential to success.
The pandemic has brought acute pain and suffering to many. In our tradition encumbered, conservative and often staid profession, it has caused us to rapidly reinvent how we work. It was not orderly and the pace was uncomfortable. However, we, and the Courts, pivoted in approaches unthought-of a year ago, evolving in ways that would have taken several years absent the pandemic. We have proven that our profession is capable of radical transformation when it has the impetus to do so. I believe that much of that change will stick, to all of our betterment.
One of the changes I hope will remain is our awakened interest in the wellness of our people and how flexible working arrangements can contribute positively to everyone. Many lawyers and their staff have been working for the last year predominantly remotely. Sure, there have been some hiccups, but it has worked, much more effectively than most of us anticipated. With some exceptions, services are being delivered competently and efficiently.
For many, work-life balance has improved immeasurably. Commuting time is given back to the individual or their family, with the trick being not to add it to the workday. Remote working allows more contact with children and other family members during the day, usually a good thing unless your three-year-old decides to trim the dog's bangs during a Zoom call. Post-pandemic, I expect split working arrangements will be commonplace. Lawyers and staff may spend some days in the office and some days working remotely. The Thomas Reuters 2021 Report on the State of Legal Market indicated that the proportion of U.S. lawyers who wanted to work remotely at least one day per week doubled, to 76 per cent, over the pandemic period. The organizations that figure out early on how to accommodate flexible working arrangements effectively will have a competitive advantage in attracting and retaining people, their cultures will improve, their services may be enhanced, and their clients and the public will benefit.
At the same time, others strained to discover the proper work-life balance in the remote environment. Mothers and fathers suddenly had children at home, rather than in school, and understandably found stress and anxiety in juggling lawyering with home schooling or the challenges of supervising online learning. Beneficial split working relationships require boundaries. The compulsive tendencies of high achievers can lead to overly long days sitting in front of a screen in your sweatpants with a crisp shirt, oblivious to the reality that you are now effectively sleeping at your office. Devotion to your clients or employer should not demand merging your professional and personal time. Compartmentalization is a valuable skillset to nurture and respect. Articling students and junior associates, eager to impress and anxious about job security, may be particularly susceptible to pressure to work longer and harder. Principals and more senior lawyers might be well served by checking in regularly with their employees to hear how they are managing in this environment, to provide reassurance and to spell out expectations.
To be clear, despite enjoying lunches at home with my wife and regularly sneaking out for some fresh air with our dog in the middle of the day, I am not an advocate for permanent cloistering in our home offices. Although very much an introvert, I have sorely missed the day-to-day personal mundane interactions that we all took for granted. I agree with Eric Weiner's thoughts on happiness in the Geography of Bliss (One Grump's Search for the Happiest Places in the World), "Our happiness is completely and utterly intertwined with other people: family and friends and neighbours. Happiness is not a noun or verb. It's a conjunction. Connective tissue." I look forward to a return to face-to-face time with my colleagues, my friends, my Mom and family and even obstreperous opposing counsel and the judge who's having a bad day, sometimes leading to me having a bad day.
To be happier in these challenging times, as we stumble with anticipation toward the post-pandemic world, not the world we left, I urge you to do your best to see the possibilities and opportunities open to us. Look not for ways to simply get through this but for ways to make the most of this. Maximize all your people connections within the applicable constraints. Recognize that for some of those around us, the isolation from remote working and the other governmental restrictions has been particularly significant and debilitating. We need to be vigilant, and compassionate, in identifying and supporting those individuals as they regain their health.
Our profession is remaking itself before our eyes. Our challenge is to ensure that our new profession continues to be rewarding while being healthier for everyone involved, physically, mentally and emotionally. As we note in the Law Society's Strategic Plan, competence and wellness are undeniably linked to the quality of services that we provide to the public. We are privileged to do what we do. Law firms and organizations should take this opportunity to continuously check in on their people and seek out new ways to support them physically and mentally through the remaining pandemic stretch ahead and well beyond. Stay well.
Warm regards,
Ken Warren, QC
President-Elect and Chair, Lawyer Competence Committee