Letter from Assist: Q&A on Trends Over 25 years with Bob Philp, KC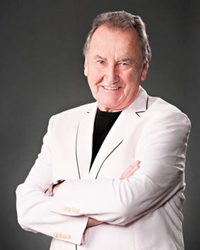 Alberta Lawyers' Assistance Society (Assist) has been helping Alberta lawyers for 25 years. To celebrate this important anniversary, we interviewed Bob Philp, KC, who has served as a director of Assist through this entire period, to chat with us about how the "lawyers helping lawyers" movement has developed during this time.
Bob has been a lawyer in Alberta since 1976. He has served as a Provincial Court Judge, Chief Commissioner of the Alberta Human Rights Commission and Bencher of the Law Society. He received a Distinguished Service Award for "Service to the Community" in 2017 from the Law Society of Alberta and the Canadian Bar Association-Alberta.
Question: How did Assist come into being?
Answer: Before Assist formally came to be, there was a group of lawyers in Edmonton, with a similar group in Calgary, who were part of the recovery community. They wanted to help other lawyers get to recovery. It was not a sophisticated model and was largely based on informal reports. For instance, a lawyer might have appeared in court intoxicated or acted out in an unusual manner, and then a couple of members from this group would pay a visit to the lawyer's office to offer help.
There were two responses: the lawyer would either say "what took you so long?" or would tell us to get lost.
We were learning that many people with addictions had other underlying issues, including depression, anxiety or work stress. While we knew how to help people on the addictions front, we did not have the expertise to drill down on these other issues. We knew we had to bring in professionals with the right training.
This led to a vigorous debate within our community. Some people thought we should stay small and focus on what we knew, but there were a lot of people who wanted to make professional counselling services readily available to lawyers. We incorporated a society and then went about trying to find funding so that we could pay psychologists.
We received a cordial hearing at the Law Society's Third-Party Funding Committee. We advocated that providing support to lawyers would reduce insurance claims and disciplinary actions, but most of our data was anecdotal—it is very hard to prove a negative! It took some convincing, but eventually, we received our initial funding, and the profession supported us with donated office space and administrative help.
This allowed us to put a more professional face on Lawyers' Assist. Once we had funding secured, we were able to expand to include families of lawyers including domestic partners, then articling students and then finally law students. We know that the earlier we can educate lawyers that it is okay to reach out for help, the better it is, so we actively take this message to articling students and law students.
It is a nice story of lawyers coming together to provide peer support from a broad cross-section of the profession. However, we know we can always do better, and Assist is taking concrete steps to expand our peer support to be more inclusive to better reflect the diversity of lawyers in the profession. We are currently training our peer support volunteers about Indigenous culture and protocols so that we can provide culturally-appropriate support to Indigenous lawyers and students and will look to expanding our culturally-appropriate peer support training to other cultures.
Question: How would you rate Alberta's Lawyer Assistance program?
Answer: If I had to grade it, I would unabashedly give it an A+. Our program stacks up well against other North American programs. We have had far more successes than failures, and our confidentiality is absolute.
We have developed credibility over these 25 years, and I think a lot of that is due to the fact that there is no interplay between us and the Law Society as regulator. We have a friendly barricade between us and the Law Society! Occasionally, we become aware of the possibility of imminent harm to an individual or potential criminal activity, and we have to tell the person to report themselves. However, we don't and haven't blown the whistle on anyone. I have never heard any criticism of the Law Society's support for Assist. While stigma continues to negatively impact lawyers' willingness to seek help, at least the profession has accepted the Law Society's role in supporting Assist's programs.
I think Assist acquitted itself really well during the pandemic. Assist adapted to remote working and continued its programming at the law schools, to articling students and the profession.
Our 25-year report card is only one of hope and promise. Of course, the ideal would be that Assist wouldn't be needed anymore, but we know that is unlikely to happen!
Question: What, in your opinion, are Assist's proudest moments?
Answer: I am proudest of Assist's messaging that it's okay to ask for help. We need to continuously work to reduce stigma. We have taken our message earlier and earlier, to articling students and law students, and have been fortunate to have a very committed board of directors who work hard to convey this message throughout the community.
Assist's Hand to Hand events, featuring Justice Clement Gascon, Senator Romeo Dallaire and Clara Hughes, were incredible. Sharing the podium with Justice Gascon was a highlight of my career! Justice Gascon and Senator Dallaire are very courageous to stand up and share their vulnerabilities. Assist is proud to have presented their stories.
I hope that the Law Society is proud of their support for Assist. We couldn't exist without their support, and without use, the profession would be in some difficulties. The Law Society has really evolved over this 25-year period. There have been innovations like Early Intervention, mentorship and Mandatory Conduct Advisories in the discipline process, and the Practice Review Committee, which was revolutionary when it began. These all have a common genesis: we want lawyers to be at their best because it is in their own, their clients', their colleagues' and society's best interests. And these programs have helped a lot of lawyers.
Question: What advice do you have for young lawyers and students?
Answer: There is no shame in asking for help. As lawyers, we ask our colleagues for help in the context of our files all the time. We tell a colleague that we've never done X before and they share their ideas or precedents. But when we hit personal issues, we often do not reach out.
I would tell young people that as lawyers we hold a position of respect in society, and with that comes with a lot of responsibility. Much is expected of us. We need to know our limits, and the most important lesson we need to learn is balance. It isn't work-life balance. It is balance, period. We need to stay connected to our families and friends, and the things that are important to us. No lawyer on their deathbed has ever said "I wish I had worked more."
Learn to ask for help. Nothing that we do is in isolation from our community. We need to be able to ask for help and give help in our practices and in our lives. Use all the resources that are available to you.