---
Overview
In June 2017, changes were approved to improve the Trust Safety Program and increase compliance with annual filing requirements. These changes enable the Law Society to better flag potential problem accounts or accounting practices, while streamlining the program for all Responsible Lawyers. Changes were made to the Rules of the Law Society of Alberta, Rules 119, 119.3, and 119.30, with consequential amendments to Rules 115, 165.1 and 167. This includes:
introducing a Designated Filing Date of December 31 for all Annual Reports with a filing due date of March 31 each year (effective September 1, 2017). See Guide to Transitional Year-End Reporting; and
imposing escalating late filing fees which begin after the March 31 due date up to a maximum of three months late, followed by an administrative suspension.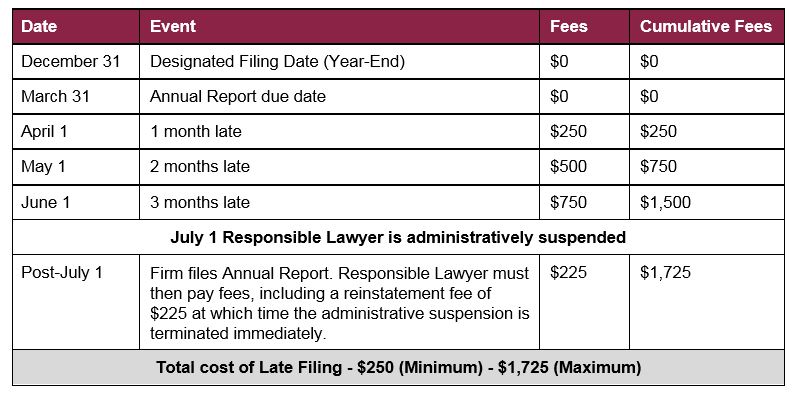 Additional Information
View the recorded webinar below for more information:
Resources
Questions about these changes? Email Trust Safety.